Leveraging ChatGPT for Nonprofit Success
 


Uncover the secret to enhanced engagement, effective storytelling, and successful fundraising in the nonprofit sector - all through the power of AI.

 
 


Faster, Better Communications
Nonprofit Fundraising Presents 

Leveraging ChatGPT for Nonprofit Success
Why Do I Need This Course?
Have you tried ChatGPT but wasn't impressed with the output? This course will help!
In an increasingly competitive and digitally-driven world, leveraging the power of AI can set your nonprofit apart, allowing you to engage with your audience in innovative ways and maximize your mission's impact; this course offers the specific tools and knowledge tailored to the nonprofit sector. 
With hands-on guidance from an expert in AI and nonprofit communication strategies, this course provides invaluable insights into how to utilize ChatGPT for everything from storytelling to fundraising, arming you with skills that are becoming essential in modern nonprofit management.
Here's why investing time in a Generative AI Course is a game-changer:
Tailor Made for Nonprofits
Unlike generic AI courses, this training is specifically designed for the nonprofit sector, offering targeted insights and applications that resonate with your mission, audience, and goals.
Maximize Impact with Limited Resources
Understand how AI can optimize your existing efforts, allowing you to achieve more with fewer resources, a critical advantage for nonprofits striving to make the most out of their budgets.
Unlock Creative Potential with ChatGPT
Master crafting effective prompts using  to innovate in storytelling, communications, and outreach, igniting new creative avenues to connect with your audience.
Stay Ahead of the Curve
With the digital landscape constantly evolving, this course will ensure you're at the forefront of technological advancements, equipping you with skills that are future-proof and relevant to the growing needs of the sector.
Nonprofit Fundraising Presents 



Leveraging ChatGPT for Nonprofit Success
Discover how to

 future-proof your nonprofit and yourself

 by harnessing the power of AI to grow your organization


A self-paced course filled with tips, tools and strategies to elevate your fundraising using ChatGPT
Nice Things People Say About Jeremy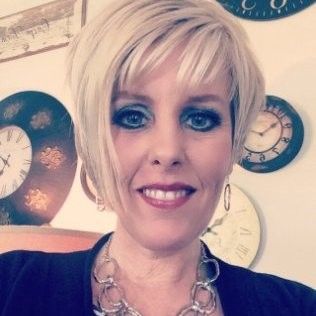 Jeremy Reis is a proven and successful Marketing and Development leader who has very practical yet innovative insights and ideas on how to better engage donors across multiple channels while increasing results. His engaging and creative thoughts bring the fun back into fundraising! 
Kristin Smith, Vice President of Marketing & Development, Christian Aid Mission 
Jeremy has always been one of my go-to's for all things non-profit fundraising. He's generous with his knowledge and always willing to share tips and make connections. The processes and real-life experience that he shares in his content will truly help accelerate funding within your organization. Don't miss out! Join the community and watch your fundraising results grow.
Charity Medina, Heights Strategic Marketing
Practical Application
This course offers hands-on exercises, real-world examples, and actionable strategies to help you immediately apply what you've learned to your nonprofit's operations.
Mastering ChatGPT Prompts
Delve into the art of crafting effective prompts specifically with ChatGPT, learning techniques to generate tailored content, spark creativity, and drive meaningful connections.
Flexible Learning Pace
With a structure that allows for self-paced learning, you can navigate through the course at a pace that suits your schedule, ensuring a comfortable and effective learning experience.
Future-Focused Skills Development
Learn cutting-edge techniques that will remain relevant as technology continues to evolve, making you an invaluable asset to your nonprofit and keeping your organization at the forefront of the digital landscape.
No Prior Experience Required
Designed to be accessible to all, you don't need any previous experience with AI or coding to benefit from this course; complex AI concepts are broken down into simple, digestible lessons.
Benefit from Expert-Led Instruction
This course is led by a seasoned professional with years of experience in nonprofit communications, ensuring you'll receive specialized instruction and insights tailored to the unique needs of nonprofits.
You're 3 steps away from transforming your communications and fundraising 
It's as easy as 1, 2, 3!
1. Select to Invest
Once you complete your purchase, you will be sent email with logistics and instructions to access the course.
2. Work at your own pace
We know you are busy!

The course is designed as a self-study course to consume your own pace.
3. Watch the dial move on your result

s

You'll never look at your donors or your work in the same way. 

This course will change how you develop strategies, write communications, how you engage with donors and how you increase website traffic. 

Introducing Jeremy Reis
 Jeremy Reis has over a decade of nonprofit marketing and fundraising experience, including serving as the Vice President of Marketing for CRISTA Ministries, a family of five ministries.
He has led marketing, digital, direct mail and digital fundraising teams. 
Jeremy has worked with several nonprofits helping them transform their donor communications to increase donor retention and fundraising.
Jeremy is the author of Raise More Money with Email, Magnetic Nonprofit, and Post-Pandemic Nonprofit.
He blogs at NonprofitFundraising.com and hosts the Nonprofit Answers podcast.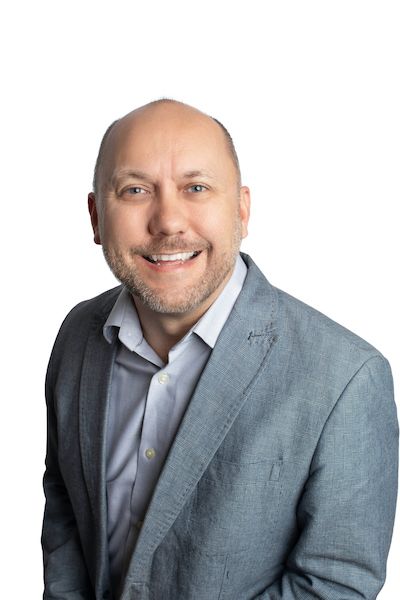 You may also be wondering...
I can't afford it. It's not in the budget.
Is this just for faith-based nonprofits or ministries?
Join us for 'Leveraging ChatGPT for Nonprofit Success' and turn your passion into tangible results.
Elevate your nonprofit fundraising communications and create a greater impact today. Enroll now and take the first step towards transforming your use of AI.
When you do, you'll raise more money to help more people.
I'm ready!
More Nice Things People Say About Jeremy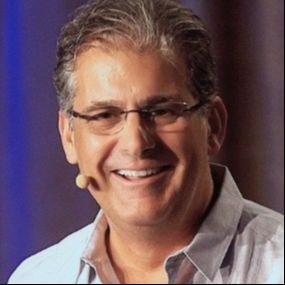 Jeremy Reis pulls back the curtain and provides a simple framework for nonprofit practitioners seeking predictable increase in donor giving, volunteer engagement and staff retention.
Marc Stein, Co-Founder of The Global Center for Nonprofit Excell