Smaller to Mid-Size Nonprofits
Big Development Needs



Fundraising Tools and Advice That Fit
Consulting from a professional can be costly and out of reach
for most smaller to mid-size nonprofits.
How often have you sat in a conference or training frustrated that so little of it applied to you?

Professional development for fundraisers is usually designed for large organizations with lots of staff in specific roles.
It's usually led by someone with years of experience fundraising in a well known, big nonprofit.

And it's usually very expensive!
Our courses are designed with

your unique needs in mind

:
The content is hands-on and relevant to smaller development shops, and obtaining the help and guidance

won't blow your budget.
Wear Lots Of Hats?
We have you covered!

Are you wearing many hats like the...
Major Gift Officer and...
...the Annual Fundraising Manager and...
...the Special Events Coordinator
(probably the mailroom clerk too!)
If yes, then our courses are for you.
Tim's and his guest expert's valuable guidance will help nonprofits of any size, but especially the one-person shop and the "many hats worn here" office.
Get the strategies and best practices that fit you and your development office.
Invest in your skills today with courses designed for smaller to mid-size nonprofits to be more effective in fundraising and donor relations.
Major Donor Engagement

Course
The Single Best Investment In Your Fundraising Future
Learn More
This online course will change how you approach donors, how you engage with them and how you make an ask.


You'll learn the four-part cycle of donor relations and the proven ways your nonprofit can cultivate major donors through authentic relationships and experiences.


Tim's decades of experience will help you allocate precious time and resources to maximize your mission through your fundraising.


Make the most of your limited bandwidth with Tim's quick and engaging modules on major gifts!
Recurring Giving

Course
Start boosting your monthly giving today and achieve greater impact, consistent revenue, and stronger relationships with your donors!
Learn More

With the Recurring Giving Course, you will:
Learn how to build a monthly giving program from scratch

Discover the benefits of recurring giving for your nonprofit and your donors

Explore effective communication strategies for engaging and retaining major donors

Access a wealth of resources including expert-led lessons.
And the best part?

You can take this course at your own pace and on your own schedule! Whether you are a busy nonprofit leader or simply looking to enhance your skills, the Recurring Giving Course is designed to fit into your life.
Create Trust With Donors Through Great Communication
Discover how to create unforgettable "wow" moments that captivate donors and encourage long-term support.
Learn More
With this Donor Communications Course, you will:
Discover how to create unforgettable "wow" moments that captivate donors and encourage long-term support.

Learn to craft an impactful welcome series that nurtures initial donor relationships.

Develop a comprehensive first-year communications plan to foster continued engagement.

Gain insights into effective donor retention strategies and understand their significance.

Enhance your confidence and skills in nonprofit marketing and fundraising through practical exercises and real-world examples
Nice Things People Say About Us
"I've spent my career consulting and coaching many of the most effective churches, religious ministries, and nonprofit organizations in the world. And when it comes to the most successful, I see Tim Smith's fingerprints again and again.

His experience, and most of all, his results, tell the compelling story of someone who's had a major impact on nonprofit thinking and strategy. He doesn't just develop donors, he develops long term relationships and fans.

Whenever I have the opportunity to work with Tim on a project or cause, you can count me in. I know it's going to be a fascinating adventure to help fund a dream that will impact the world."
Phil Cooke, Ph.D
Media Producer & Consultant
Author of, "Unique:Telling Your Story in the Age of Brands and Social Media
Learn from someone who's been in your seat

Hi I'm Tim and I've been exactly where you are and I understand the complexities of your role.
My courses are different because I have worked alongside some of the largest organizations and some of the smallest organizations and I understand your needs.
I'll share my best moments, my worst mistakes, my strategies for growing your donor base and hands-on ways to build a development culture across your organization's staff.
No matter what kind or size your organization, my course will help you see your work in a fresh, new way and equip you with the right tools for growing your program.
If you think you are too busy to do this now, that won't change
"I don't have the luxury of time to do courses."
"I'm too busy wearing "17 hats" running the organization to stop and plan."
You don't need a lot of time.
These courses will accelerate your growth and you can take action NOW.
We find that so many fundraisers and managers feel they're too overwhelmed to spare the time to take a course or get additional training.
You will get back the time you put into this many times over with the tips, tools and training insights for both you and your staff.

This is a one-stop shop to get the help you need to be successful.
We shortcut the time you'd otherwise spend having to cobble together resources and other courses.
You may also be wondering...
I can't afford it. It's not in the budget.
Can't I just read your book and get all the information I need?
Is this just for faith-based nonprofits or ministries?
You'll never look at your donors or your work in the same way.


Change the trajectory of your organization's development program and enroll today!
I'm ready for the right tools!
More Nice Things People Say About Us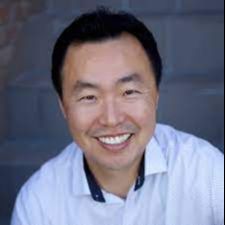 "Tim Smith is a class act and one of most trusted leaders I know in the not-for-profit space. His ability to provide strategic clarity with proven insights into practical execution is unparalleled and deeply valuable for any organization seeking to grow and scale their impact. I'm thrilled to see this platform come to life to empower non-profit leaders for generations to come."
Charles Lee
Ideation Consultancy INC.
"Tim's expertise and decades of experience offer significant value for organizations wanting to improve their fundraising and overall financial health. You would be hard-pressed to have a more qualified pro to walk alongside your leaders and teams."
Derek Johnson
CEO, NeuroKids
"We all need guides in this fundraising journey, those who've been there on the frontlines and experienced firsthand what works and what doesn't. Tim has led organizations with incredible success and brings a unique set of tools and framework to drive revenue growth across diverse channels."
Ben Greene
Chief Development Officer, Charity Water